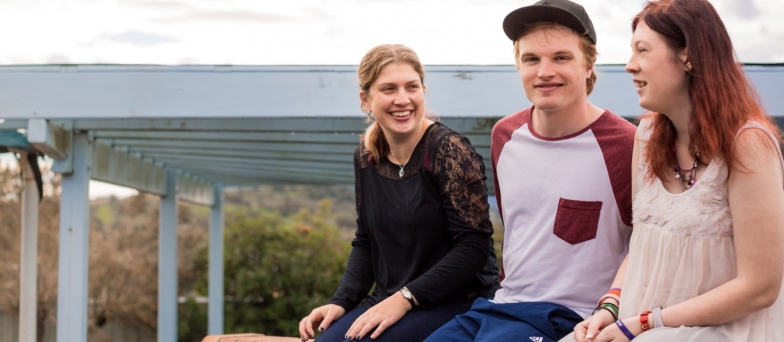 If you are under 35 with an intellectual disability and you have a great idea for a business, a new community program could be your perfect launch pad.
Applications are now open for Challenge Community Services Start Up Program, designed to give young adults the tools they need to establish their own microbusiness or undertake new opportunities in the gig economy.
According to Challenge's program coordinator Katie Butler, the program seeks to establish new forms of employment options according to the strengths, interests and abilities of the young people involved.
"There are now more opportunities for self-employment, not just from starting your own business but also through the burgeoning gig economy," Ms Butler said.
"Self-employment provides more flexibility than traditional employee roles, which can be valuable when you also have an intellectual disability to manage as well as work responsibilities. Our new program will increase the confidence of participants to develop their business by supporting them to learn the skills and responsibilities required to own a business."
The program will be driven by the young people participating, and their entrepreneurial activities will be supported with training on safety, disability rights, consumer rights, social media, digital technologies, staying safe online, and business communication.
The program is funded by the National Disability Insurance Agency through their Information, Linkages and Capacity Building grants, which aim to build connections between people with disability and their local communities that will create lasting and positive change to both.
Ms Butler said that networking will also be an important facet of Start Up, with participants being assisted in their journey to build contacts and connections as well as linking them to business mentors.
"The program will provide young entrepreneurs with the opportunity to develop all parts of their business, and creating connections within the community is a vital part of any business," Ms Butler said.
The Start Up Program will run for 18 months, with participants committing to two face-to-face hours one day each week. Participants must be aged between 18 and 35 and, as the initiative is fully funded, do not need to have NDIS funding to be involved.
Applications are now open and will close on October 12, 2018, with the program set to kick off in November. For more information or to apply please email disabilityservices@challengecommunity.org.au or phone on 02 4918 1444.