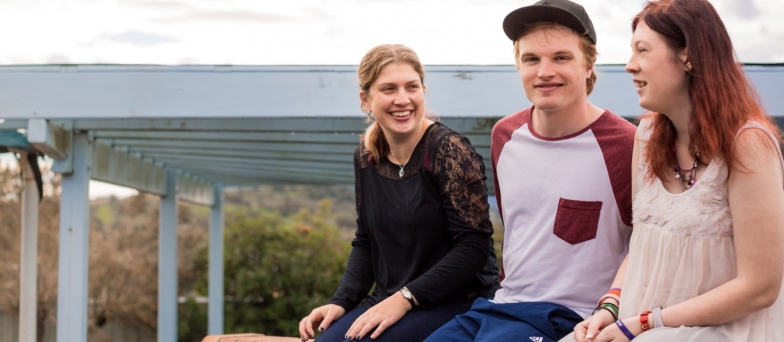 When you are finishing high school, everyone tells you to decide what you want to do with your life but they rarely tell you how you are supposed to do it.
Sure, the end of school is a great time to start imagining all the different possibilities for your life goals, however, it is easy to feel overwhelmed by all the choices. Understanding the activities you might be interested in and the types of tasks you would like to do in your day can help narrow down your options.
Thankfully, the internet contains some excellent resources that not only point you in the right direction, you can also have fun while doing it. We've selected some of the best online quizzes, games, and workbooks to help young people with an intellectual disability explore their options after school.
1. A Good Life
A part of the Council for Intellectual Disabilities' My Choice Matters project, A Good Life offers downloadable PDF ebooks designed to help you begin planning for the NDIS.
While not focused on job search or education, these three, easy-to-use workbooks contain questions that allow you to discover what you require to live a good life:
My needs and dreams
What I do, Who I know, What I hope for
Can funding get me a good life
The workbooks include straightforward content and informative images to help you answer questions that will provide an overview of your current abilities, goals, and needs. The website provides accessibility features such as a Listen button and Auslan videos, while the workbooks use easy-to-read text and images to aid comprehension.
2. Future Quest
Discovering what you want to do for a job and learning how to talk about careers doesn't have to be boring. Future Quest is a great example of the fun resources that are available to help you learn about different careers.
This interactive game not only introduces you to a variety of careers, but also helps you to improve social skills such as networking and talking to people about your job search. Future Quest is perfect if you don't want to answer quiz questions about yourself, instead you can find out what you enjoy, or not, by playing.
The game features quests and mini-games as you talk to people about their jobs and evaluate the advice people give. This game teaches you that you never know when a job opportunity will arise and to listen out for clues about careers that may suit you or someone you know.
Future Quest is available to play on the web or mobile device (Android and iOS), requires email registration and has no special accessibility features.
3. Job Outlook Career Quiz
The Job Outlook Careers Quiz is a useful tool for any young Australian who is wondering what step to take next. The quiz asks you to choose the activities you would enjoy and then gives you a list of different industries or careers you may prefer.
The website provides the opportunity to look at each job and discover what education or training you need to undertake in order to work in that position. You can find the types of tasks you will be expected to undertake as well as the salary you can expect. You can also check out the career outlook, including employment prospects and growth potential.
The Job Outlook Careers Quiz has a clean and user-friendly layout and a beautiful design, with easy-to-read text and icons to assist. While the quiz itself has no special accessibility features, the website provides accessibility services for Text Telephone and Translation support.
4. Australian Apprenticeship Pathways
Australian Apprenticeship Pathways is tailored to people looking to undertake apprenticeships, traineeships, and vocational training. The Work Type Explorer asks questions about your preferred work environment, industry, and areas of interest to determine career options available to you. The quiz provides a short list of jobs available dependent on your answers.
The Career Interest Explorer is focused on finding your level of interest in each type of work to discover the ideal work type and careers for you. This is a much more detailed quiz than the Work Type Explorer, and you can browse jobs in the work types and industries related to your results.
Both Explorers allows you to research the jobs it suggests and provides information on certifications and training required for the job, as well as various career paths you can take to get to your ideal position.
Australian Apprenticeship Pathways is very user-friendly and interactive. However, the website does not provide any accessibility features and the content is occasionally technical and not as straightforward as the Job Outlook Careers Quiz.
5. My Big Tomorrow
My Big Tomorrow is aimed at students in the later years of high school who don't know what they want to do in life. You can find interesting jobs by selecting your interests, pressing the Random Career button, or browsing the career options.
Each job profile features:
informative videos;
tasks you are expected to undertake on the job;
pros and cons of the work environment;
job-related learning activities;
skills development pathways for both during and after school;
suggestions on where to find more information; and,
Links to similar careers.
There is also a section that provides advice to carers and educators. The website is bright, busy, and interactive, but there are no special accessibility features.
There are so many websites available, it can be hard to know which will provide you with information relevant to your situation. Challenge Community Services has published an ebook to help you find the best online resources for school leavers with a disability. Download your copy of Resources to Help Navigate Life After School to get started.